What You Need To Do...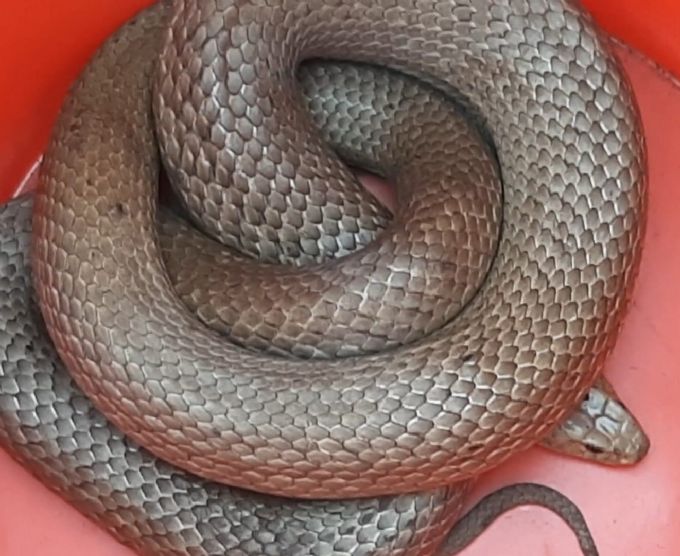 Upon finding a snake on your property or in your home, the first thing you need to do is make the area safe. Ensure pets and children are away from the snake and if possible, close a door to keep the snake out of the home or confined to one room. It is a good idea to place a towel along the bottom of the door to prevent escape or entry.
Now, call your local Snake Catcher. While you wait for help, it is immensely important that you keep an eye on the snake. If you walk away, the snake will take the opportunity to move and will be much more difficult for a Catcher to locate.
If the snake is confined to one room, watch closely to ensure it doesn't escape, and if it does, keep a close eye on it's whereabouts.
It can be hugely beneficial to drop a wet towel on a snake found in the home if this can be done safely from a safe distance. The weight of the wet towel will help detain the snake while also reducing it's body temperature, slowing it down and minimizing its activity and movement, ensuring the snake can be located, caught and secured by your Snake Catcher very quickly.
Most importantly, ensure no person or pet enters the snake's area. Upon arrival of the Snake Catcher, direct them to the location of the snake and then immediately move away.
Note that some Snake Catchers do not allow the catch to be filmed due to regulations of environmental and wildlife departments or liability insurers, so please ask for consent prior to filming the catch. You will be offered ample opportunity to photograph the snake safely should you wish to do so.
Contact Details
Perth Reptile Relocations
City of Cockburn, WA
Phone : 0413 788 160
Email :
[email protected]